ABOUT THE COMPANY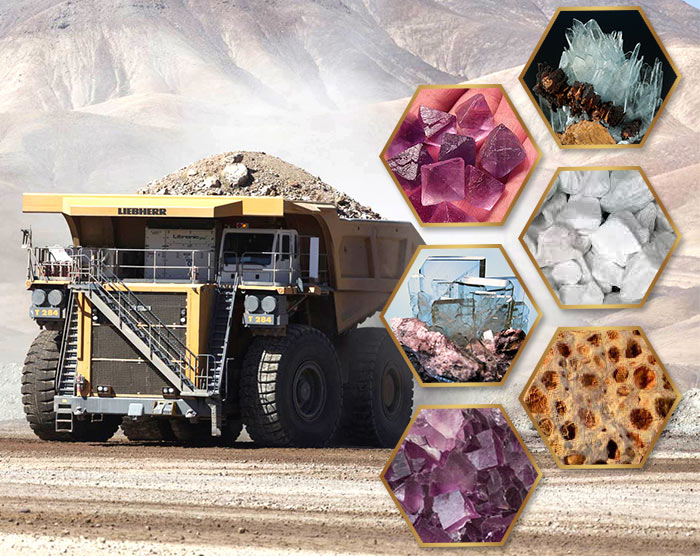 QUALITY CONTROL
We pride ourselves in establishing the first modern laboratory with state of the art equipment totally dedicated to monitoring strict quality control of our products at each step from the small mines of NWFP to the vast markets of the world. Not an ounce leaves our premises until it has been tested retested and analyzed for the chemical and physical characteristics that have been promised to our customers.
Our R&D team can also undertake production of various grades of powder to suit individual customer needs. We believe in quality and services for good business relations.
OUR MINES & ENVIRONMENT
Pakistan is host to some of the best mineral deposits in the world, which are now being brought forth by our mining company Eshal Industries. With our own mines, each exhibiting a unique and diverse quality. We have made a systematic and well defined Mining Schedule and strategy to plan & sort out different grades of ores. Each ore sample is then carefully selected and analyzed on site, in terms of their Chemical & Physical properties and then rechecked at our main Laboratory in Karachi, Pakistan.
Our mines are situated in the most beautiful & lush green valleys and all endeavours are made to environmentally protect this area. Trees are not allowed to be cut. Great care is taken to ensure that New Mine heads are not situated in and near dense foliage further trees are being planted and a Master plan to this effect is already in place to enhance the ecological balance & harmony of the area. Great care is taken at our mines to ensure that Child labour is not allowed and is totally forbidden.
PAKISTAN'S FIRST FLUORIDE PROCESSING PLANT
Our Fluorspar Plant is Pakistan's first Fluorspar processing plant that employee the most updated machinery and equipment based on latest technology in conformity with modern standard at (Balochistan-Hub) Pakistan producing high quality Fluorite in different grades and sizes.